Tribute Portfolio Homes
I was part of the Innovation team that launched Tribute Portfolio Homes, Marriott International's pilot into home-sharing. I was involved in developing the branding and tone of voice of our new pilot, as well as building and testing both the digital and physical guest experience.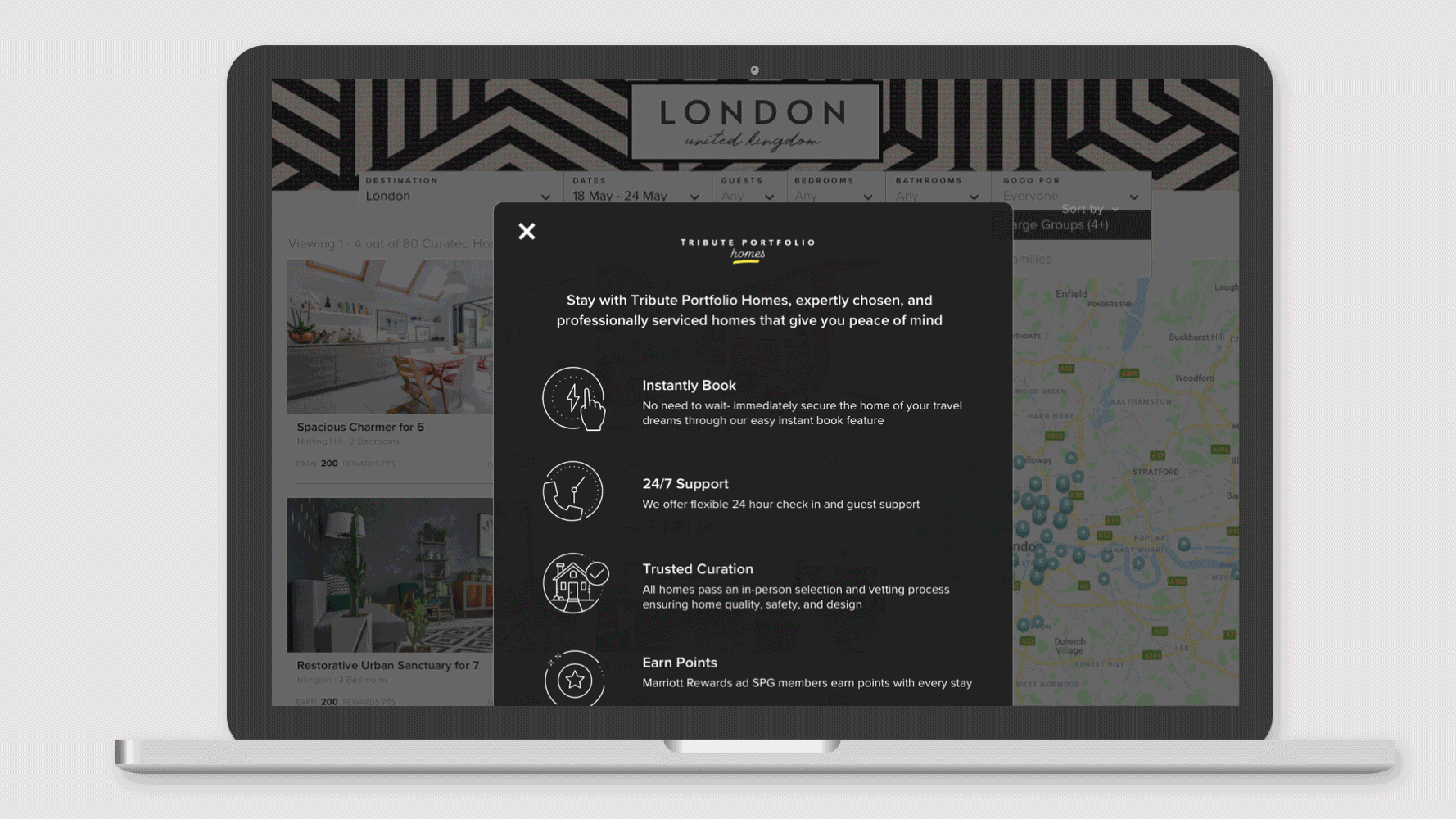 Using Sketch and InVision I designed mockups and interactive prototypes of what the website experience could potentially look like. I then collaborated with other designers and developers to help build out the final website for Tribute Portfolio Homes. I was also involved in the branding (logo design and tone of voice) as well as the design of illustrations and icons for the website.
User Testing & Co-creation
I participated in and designed mockups and worksheets for user testing sessions that our team conducted. These sessions allowed us to walk through the user flows and features of our website and products.
Marketing and Advertising
I designed ads for Tribute Portfolio Homes that would be posted within Marriott's website search listings. Utilizing Sketch, I mocked up multiple variations of how this could potentially look, taking into consideration that it should match the look of current listing results, while also effectively conveying the value props of this new offering and standing out just enough to pique our customers' interest in this new offering.
Interactive Mobile Travel Guide
I developed the layout and flow for this interactive PDF travel guide. I then illustrated and designed the visual elements and built out the final product for easy use on mobile devices. It was designed to allow guests to easily navigate through different sections of useful travel information for the city they would be staying in prior to their arrival.
Check it out here.